Worldwide renowned Twitter was hit by a massive data breach that helped attacker access absolutely sensitive information of about 5.4 million users who are deeply attached to Twitter. The company cannot but confirm a zero-day attack that took place in the month of December 2021. However, the breach of data came into view only in the month of July, and Twitter has now demanded that it has fixed the deadly action.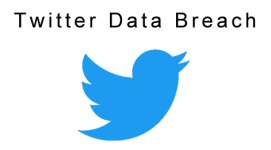 It is amazing that though Twitter has acknowledged the data leak, the sensitive data of more than 5.4 million Twitter users still stays exposed in the hands of a dangerous hacker. The data of Twitter users obtained by the attacker exclusively included sensitive information such as profile pictures, location, URL and other data.
According to a report, the malicious attacker probably used a security flaw that allowed a person to ask for a phone number or an email to check an active Twitter account and get the information on the Twitter accounts. The popular micro-blogging site became aware of the fact through a press report in the month of July. The press report found a listing of a cyber-crime forum that claimed to have user data and offered to sell the compiled information.
Twitter declared that they want to let everyone know about a vulnerability that allowed a person to enter a phone number or an email address into the log-in flow attempting to learn if that information was linked to a current Twitter account and, if that happens, which specific account it was. Twitter takes their responsibility to protect the users privacy very strictly, and it is really unfortunate that this came into being. As theres no action for the Twitter account holders to take specifically to this particular issue, they want to share every detail about what really happened, the steps they have taken, and some best measures to keep the users accounts totally secured. Twitter, the renowned micro-blogging company, has started to alert affected Twitter users who were badly affected by the data leak. Twitter added that they would directly notify the account owners if they can confirm they were, so to say, affected by this issue. They are publishing this update because they cannot confirm every account that was impacted. They are particularly mindful of numerous people with pseudonymous accounts. They can be targeted by the state or other actors.