What is cPanel?
A well-liked control panel called cPanel offers a user-friendly web-based interface for managing your web hosting server. It's particularly well-liked among shared hosts, as most inexpensive hosting companies provide it as the default option. You would require technical skills to administer your websites/server without cPanel. However, with cPanel, you may adjust using a graphical interface without any technical know-how.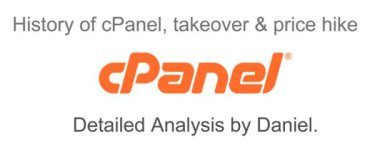 cPanel Price Hike and Price will hike in the future as well
People have depended on cPanel for administering their websites for many years.
In the hosting market, cPanel has established itself as the top control panel, particularly for shared and reseller hosting.
The integration of cPanel with Softaculous, Lite Speed, PHP Selector, Jet Backup, Cage FS, CloudLinux, Imunify360, and many more services contributes to its popularity. As a result, cPanel is now more efficient, dependable, secure, and feature-rich.
This price hike appears to be a hasty implementation, and cPanel has received a significant reaction from the web-hosting industry!
They began charging for licenses on a per-customer account basis rather than per hosting server.
Users on social media trolled and responded angrily and adversely, with many threatening to move to other control panels.
cPanel effectively boosts its pricing tenfold.
History of cPanel
Nick Koston cPanel L.L.C. stated on August 20th, 2018, that company had inked a deal to be bought out by a consortium led by Oakley Capital (who also own Plesk and SolusVM). Despite having sold his stake in cPanel, Koston will remain a shareholder in the business that controls cPanel. cPanel, L. L. C., a privately held company with its headquarters in Houston, Texas, produces cPanel now.
It was initially created in 1996 as the control panel for Speed Hosting, an organization that no longer exists as a web hosting provider. John Nick Koston, the first creator of cPanel, owned an interest in Speed Hosting.
Customers hosted directly at VDI were the only ones who could use cPanel because of an arrangement between Koston and VDI. After Koston left for college, he and William Jensen eventually came to a deal wherein cPanel was divided into a different application called Web Panel, which was controlled by VDI. VDI was unable to continue working on cPanel without the chief programmer and finally discontinued providing support entirely.
cPanel Pricing
Until now, a hosting company may purchase a license on a per-server basis under the terms of the cPanel pricing policy, regardless of how many cPanel user accounts they add to it.
Prices for cPanel prior to it, there was just VPS and dedicated pricing. After Plesk and cPanel merged, cPanel's owner, Oakley Capital, raised the cost of both products.
With a strong, well-known brand and a market share of over 70%, cPanel is a profitable venture. Has the least awful product on the market - basically, no competition.
Consequently, the prices surged as follows in 2019
Billing per cPanel account for each (hosting customer) adds significantly to shared hosting costs and is particularly challenging to manage for both customers charging and licensing fees.
Costs of cPanel licenses have effectively increased by over 1,000% for shared and reseller hosting companies.
People with less than 5 Accounts won't notice a significant change in the new cost. But if the number of accounts grows, cPanel will become more expensive than the server itself.
cPanel now levies a fixed fee for each cPanel. That also applies to hosting companies, which implies that if I establish 100 cPanel accounts, the hosting company will have to pay an additional $20 per month to cPanel.
Until now, cPanel received nothing more if a hosting company housed 1000 accounts on a single server as opposed to, say, 100. The average increase for cPanel license holders is expected to be between 25% and 50%, and for those who have a lot of accounts on a server, an increase of over 100% is possible.
Prices hiked in January 2021
At the beginning of 2021, cPanel announced a significant price increase for hosting companies that have many users on their servers. Since the 2019 price increase, the price per account has increased from 0.2 to 0.3 dollars (0.1 dollars for "cPanel partners," with preferential prices). That is a price increase of 50%!
cPanel will increase its fees by 50% in January 2021. Now, service providers have to make monthly payments of $ 0.3 for each client, and for every cPanel account created, the customer needs to pay.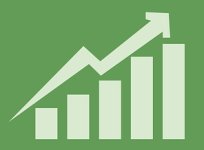 With their most recent pricing structure, particularly the much higher cost per server account, cPanel may present itself as a high-end control panel. A somewhat high charge per extra server account may deter providers from cramming many customers onto a single (shared) hosting server.
The major impacts of this pricing adjustment will, however, be higher prices for the consumers or lower profits for the providers (one not excluding the other, of course), and maybe greater total profit for cPanel, unless everyone quits them (which is not probable given there is no truly decent quality alternative).
Prices hike in 2022
Another 10% was added to the cost. Every month, providers will be required to pay $0.34 for each client. The hosting industry is cutthroat, and many vendors operate with thin profit margins.
Consequences
The cost of shared and, notably, reseller hosting accounts will be increased due to paying per cPanel account.
The cost of cPanel will wind up being more than what the provider charged for the hosting for providers that sold several inexpensive shared/reseller hosting accounts for a year or three years in advance. The worst affected will be cheap shared hosting companies and those who sold a lot of long-term unlimited reseller hosting accounts.
Some important points:
Budget-conscious customers would also be heavily hurt. And need to explore hosting options other than cPanel.
Now that pricing is more competitive, more costly suppliers will attract more customers.
Offers for unlimited resellers and low-cost shared hosting will become uncommon.
Hosting companies could suddenly be even more prone to overloading servers with accounts.
Providers who choose to migrate to a different control panel will run into several issues with setup, customer support, and migration, together with their customers.
Last edited by a moderator: