Looking for a Wordpress Alternative software or want to move from wordpress to any other better software?
Serendipity
Serendipity is good alternative of wordpress, Serendipity is a PHP-powered weblog application which gives the user an easy way to maintain an online diary, weblog or even a complete homepage. While the default package is designed for the casual blogger, Serendipity offers a flexible, expandable and easy-to-use framework with the power for professional applications.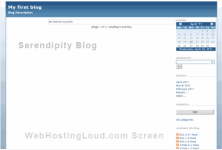 Dotclear
Dotclear is an open-source web publishing software created in 2002 by Olivier Meunier and dotclear is alternative of wordpress. A one man's project at first, Dotclear soon gathered a team comprising different personalities with various backgrounds.
b2evolution
b2evolution is an advanced weblog tool, i-e software allowing you to run your own blogs, newsfeeds or even photo stream. b2evolution can be suitable for you and easy to migrate from WordPress.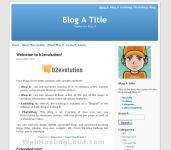 Textpattern
Nibbleblog
Nibbleblog Easy, fast and free CMS Blog. Nibbleblog is alternative CMS of wordpress.
Pixie
Pixie is a free, open-source web application that will help you quickly create your website.
Many people refer to this type of software as a "content management system (cms)." We call it a Small, Simple Site Maker.
Nucleus
Chyrp
Chyrp is a blogging engine designed to be very lightweight while retaining functionality. It is powered by PHP and has powerful theme and extension engines, so you can personalize it however you want. Chyrp is another WordPress alternative.
egg blog
The alternative to WordPress is egg blog, and egg blog is the free PHP & MySQL blog software package that allows you to create your online website, journal, or weblog (blog) using your web space.
HTMLy
FlatPress
FlatPress is a blogging engine that saves your posts as simple text files. Forget about SQL! You just need some PHP. Flatpress is an excellent alternative to a WordPress blog.
It took lots of time to write this thread. If you know more alternatives, then you can PM me, and I will add them, and it does not matter If your suggested blog software is owned by your or anyone, but it must be open source.
Please note:
To maintain quality, Please post only comments related to more suggestions of WordPress alternatives.